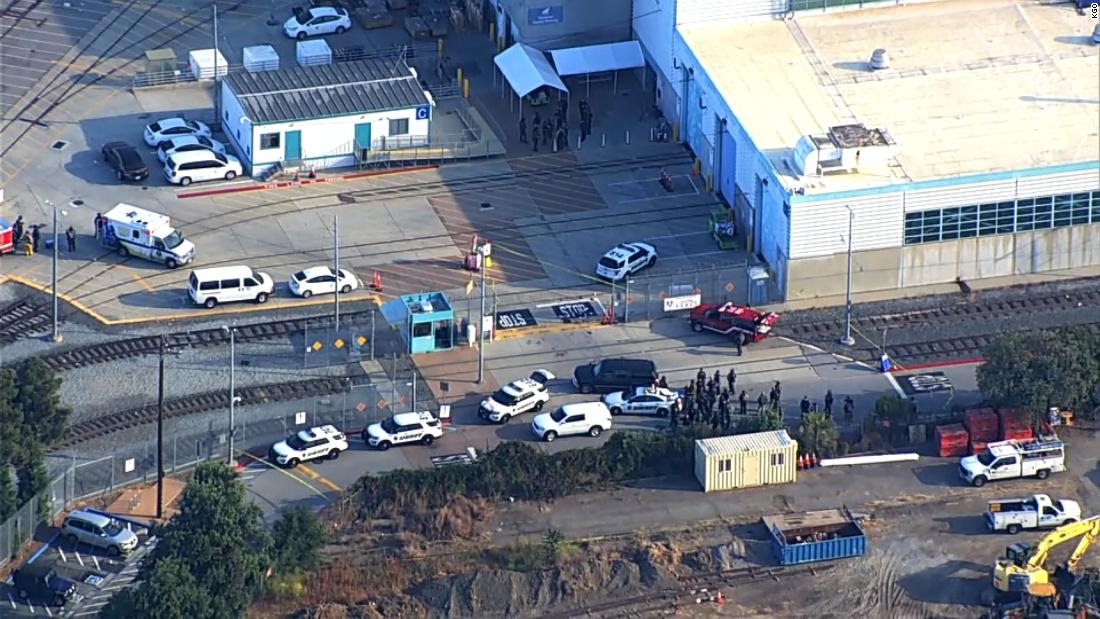 Santa Clara Sheriff's deputies found multiple victims shot when they responded this morning to calls of shots fired at the VTA light rail yard in San Jose, California, Deputy Russell Davis said at a news conference.
Authorities got multiple 911 calls at 6:34 a.m. at 101 West Younger Ave., he said. When deputies arrived, they "learned that there were multiple victims that were shot," Davis said.
Authorities did not say how many victims were hurt or the types of injuries.
"We are still trying to collaborate everything and what happen with this incident. I will tell you right now, the suspect involved with this incident is deceased," he said.
He declined to provide details on the cause of death of the suspect.